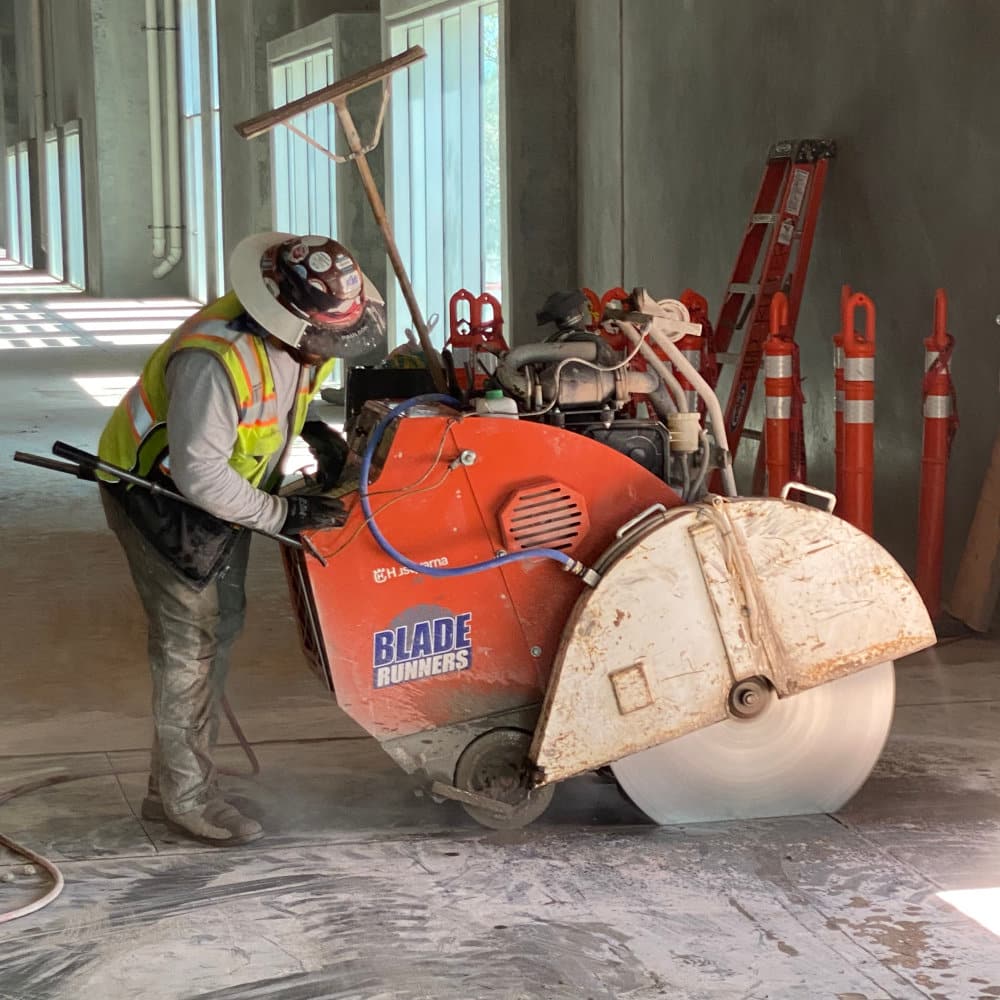 Full-Service Slab Sawing Is More Than Making Cuts
With the right equipment, it's easy to saw into concrete. However, for most contractors, cutting is only part of the story. The first step is often blue staking the worksite to prevent damage to underground utilities. These markings help our workers decide the safest way to cut.
After site preparation, the sawing can begin. Depending on the conditions, we use diesel or electric saws to cut the concrete into workable chunks. Our cutting and coring trucks have all the equipment they need to get started.
The cutting step is where many concrete companies stop, but we have the tools to remove the slabs so your project can move forward. Our Vacuworx equipment creates a powerful vacuum to lift slabs at the site with a quiet, dustless technique. For even larger jobs, our excavators can easily pick up large chunks. 
Once you have performed any necessary work, our team can also provide pour back services. When you work with Blade Runners, you have a partner for every step of the concrete construction process.