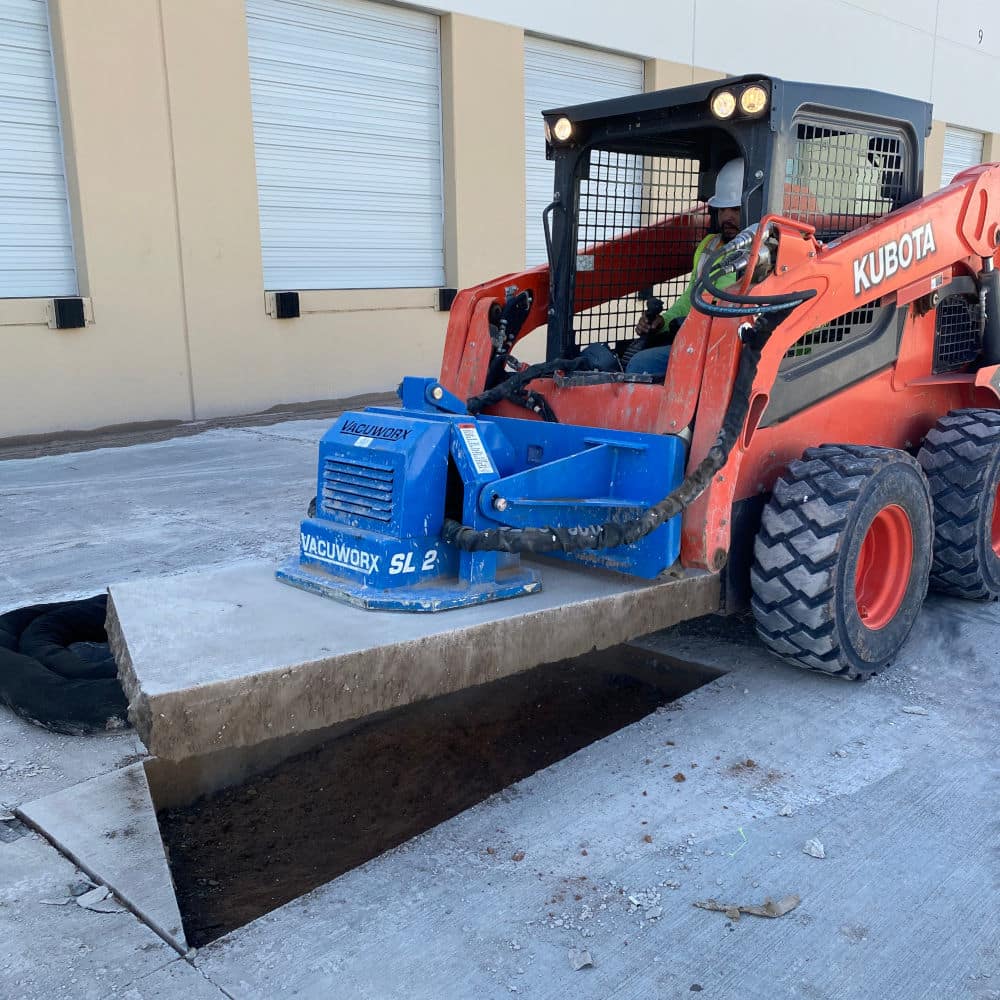 Safe Concrete Demolition Requires a Professional Team
Concrete removal is a dangerous job, especially if you lack experience. Without the right tools and training, the teardown process can lead to property damage, personal injury, and harmful dust. Working with a professional concrete company will remove this risk.
At Blade Runners, our cutting tools and hammers tackle both indoor and outdoor concrete demolition safely. Our powerful saws will even cut through reinforced concrete for complete removal. Using wet sawing and drilling techniques minimizes the amount of dust produced in the procedure.
Once we break down the structure, we have several avenues for removing the debris. Our Vacuworx system uses vacuum power to lift and move large slabs in a quiet, low-dust process. Our excavators can lift other pieces with their pneumatic thumbs. Finally, our skid steers will drag chunks once our workers break them down with a variety of hammers. After we are done, you will have a clean worksite ready for new construction.