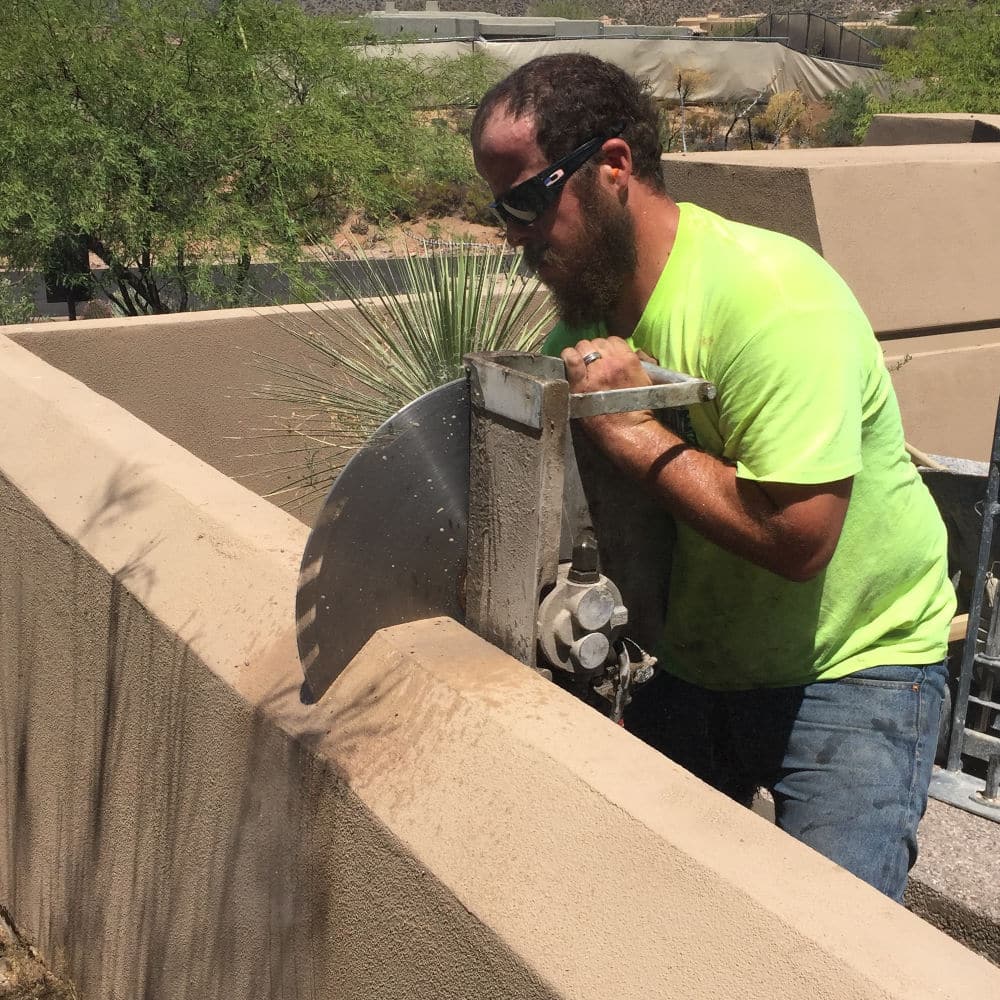 Precision Matters for Projects of Any Size
While our wall-mounted hydraulic blades are powerful, they are not the right tool for every situation. Trying to use them in a space that is too small will jeopardize both safety and accuracy. Hand sawing allows us to provide excellent results no matter the scale of the project.
The technicians at Blade Runners are experts with concrete handsaws. Their careful preparation and years of experience help them make accurate cuts every time. With these tools, our team can work in small spaces and tackle uneven surfaces like pools or driveways.
The Blade Runners team is always ready to handle challenging problems. Our seven cutting and coring trucks arrive at your job site with all the equipment they need to handle the task. You can rest assured that the job will get done efficiently and precisely.