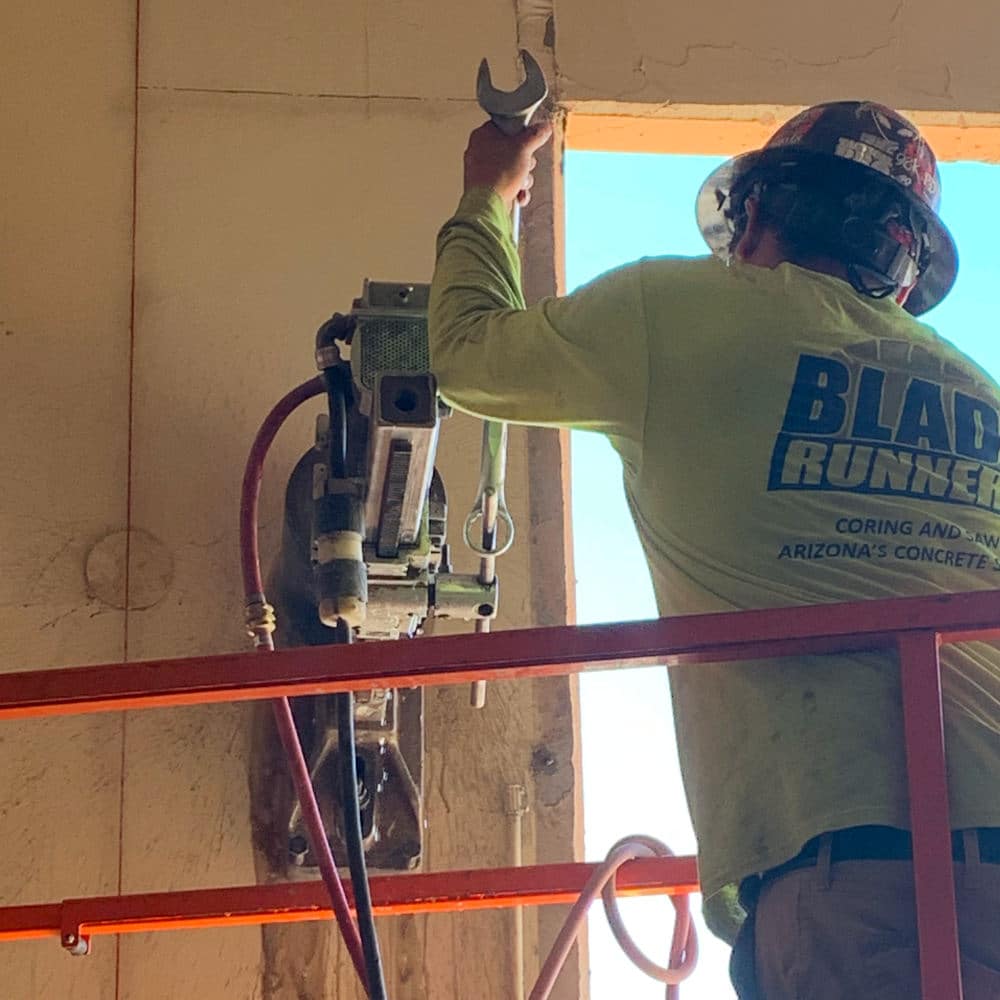 A Lack of Precision Leads to Lackluster Results
Concrete core drilling is an art that is only learned through experience. Small mistakes in the coring process can lead to holes that do not have the proper dimensions or desired angle. Repairing these errors will add unexpected costs to the project.
When you work with the concrete coring pros at Blade Runners, you can rely on results that meet your exact specifications. Our team works with the latest equipment to drill through concrete walls, floors, and ceilings. We can drill everything from small openings cores as wide as five feet in diameter.
Blade Runners has the necessary experience, staffing, and equipment to provide reliable results for your project with a short turnaround time. We help you keep your project timeline on track!