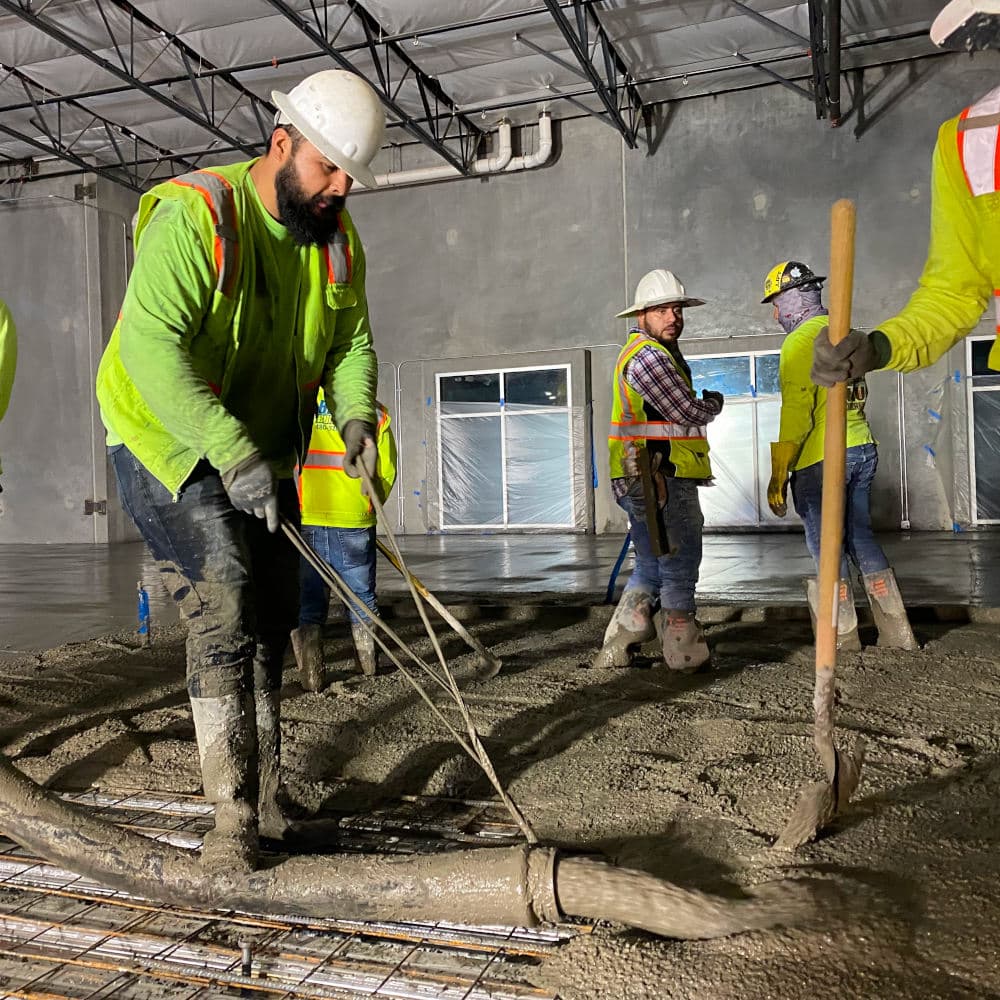 Why Wait for an Additional Concrete Contractor?
Time is money at a construction site. In many cases, the concrete phase of your project can involve three different concrete contractors: one to cut, one for disposal, and one to pour. Coordinating these companies is a scheduling nightmare with costly delays.
Blade Runners removes the hassle with complete concrete services that include expert concrete placement. With an experienced staff and five active concrete trucks, we are ready to pour as soon as the site is prepared. Since you are only working with one company, coordination is simple and efficient.
Our concrete supplier, Desert Ready Mix, works with us to determine the best material for the task at hand. We know concrete and understand how external conditions affect the setting process. Whether the temperature calls for an accelerated or delayed setting time, you can rely on a superior finished product.